FI-Comp Application Architecture⚓︎
The below diagram provides a high level illustration of the FI-Comp architecture, it follows the standard three teir architecture pattern. All the components run within isolated docker containers. Almost 98% of the code/config sits in the application teir. The amount of code required was significantly reduced through the use of the FastAPI web framework.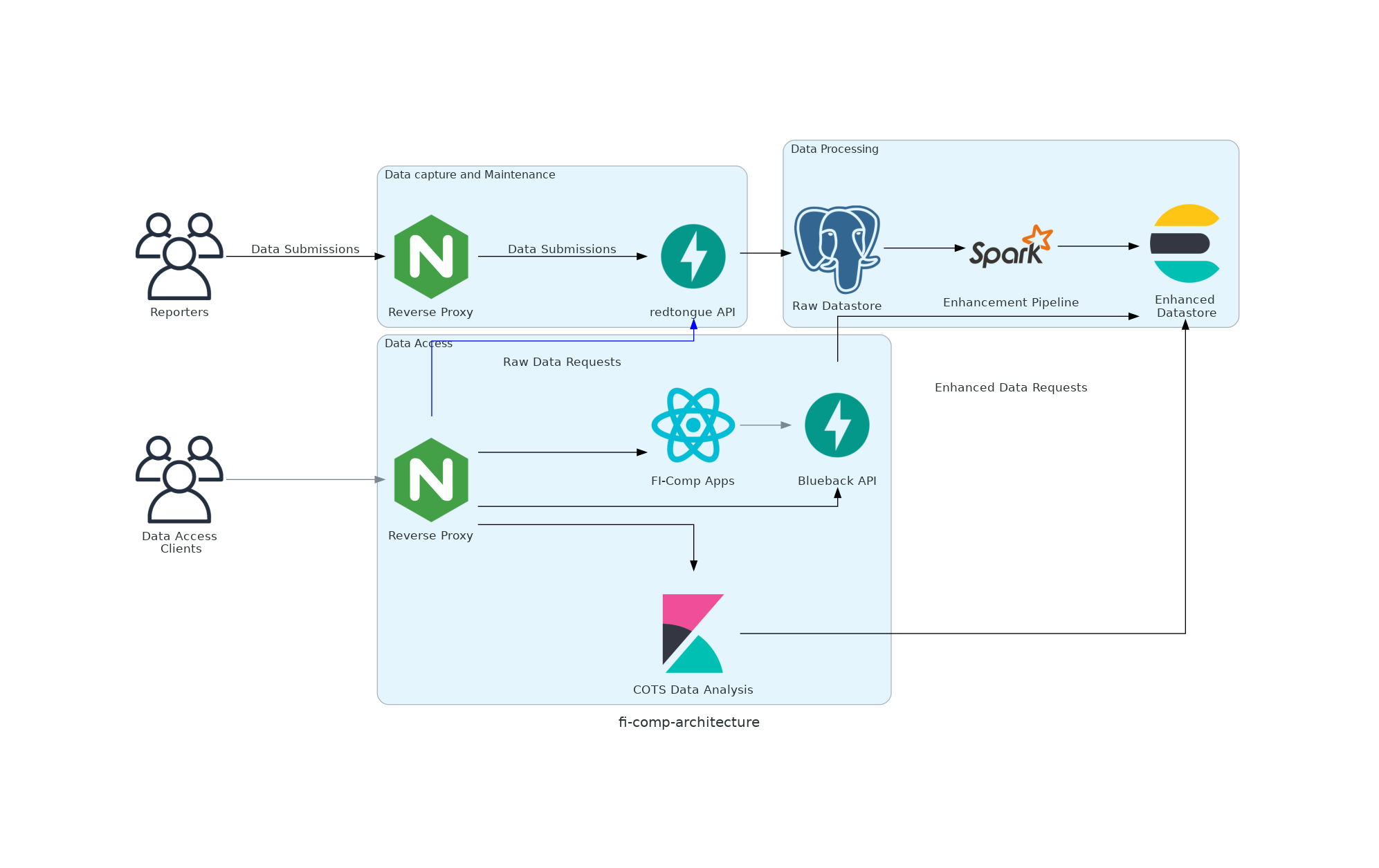 This digram was produced using the python diagrams library.